Designer
Riccardo Dalisi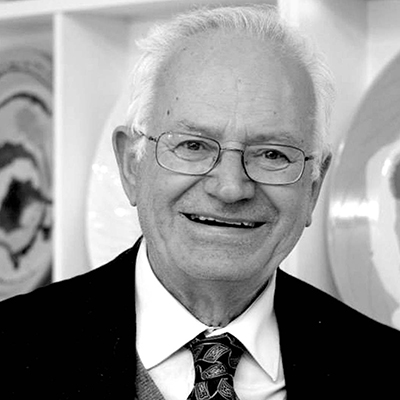 Born in Potenza in 1931, until 2007 he held the Department Chair of Architectural Design at the Faculty of Architecture, University of Naples Federico II. At the same faculty he was director of the School of Specialization in Industrial Design.
In the 1970s, together with Ettore Sottsass, Alessandro Mendini, Andrea Branzi and others, he was among the founders of Global Tools, a counter-school of architecture and design that brought together the groups and people who in Italy covered the most advanced area of "radical architecture" around the magazines "Casabella" and "Spazio e società." Always involved in social work, he combined research and teaching in the field of architecture and design, increasingly approaching artistic expression as the directing path of his life. In his expressive research, which spans the mythical, the archaic, and the sacred, poor materials (iron, copper, brass) are employed with loving craftsmanship.
In 1981 he won the Compasso d'Oro award for his research on the Neapolitan coffee maker. For the past 30 years he has been intensely dedicated to creating an increasingly articulate and fruitful relationship between university research, architecture, design, sculpture, painting, art and craftsmanship, keeping at the center the goal of human development through dialogue and the potential for creativity that emanates from it.
In 2009, after long preparatory research, he presented, in collaboration with the Milan Triennale and the New Academy of Fine Arts in Milan, the first edition of the Tin Compasses Prize, an initiative for new research in the field of design under the banner of human support, eco-compatibility and degrowth. In 2014 he won the second Compasso d'Oro for his commitment to social work. Exhibitions dedicated to his work as an architect, designer, sculptor and painter have been set up in the world's most important museums.