Luigi (o mi amate voi)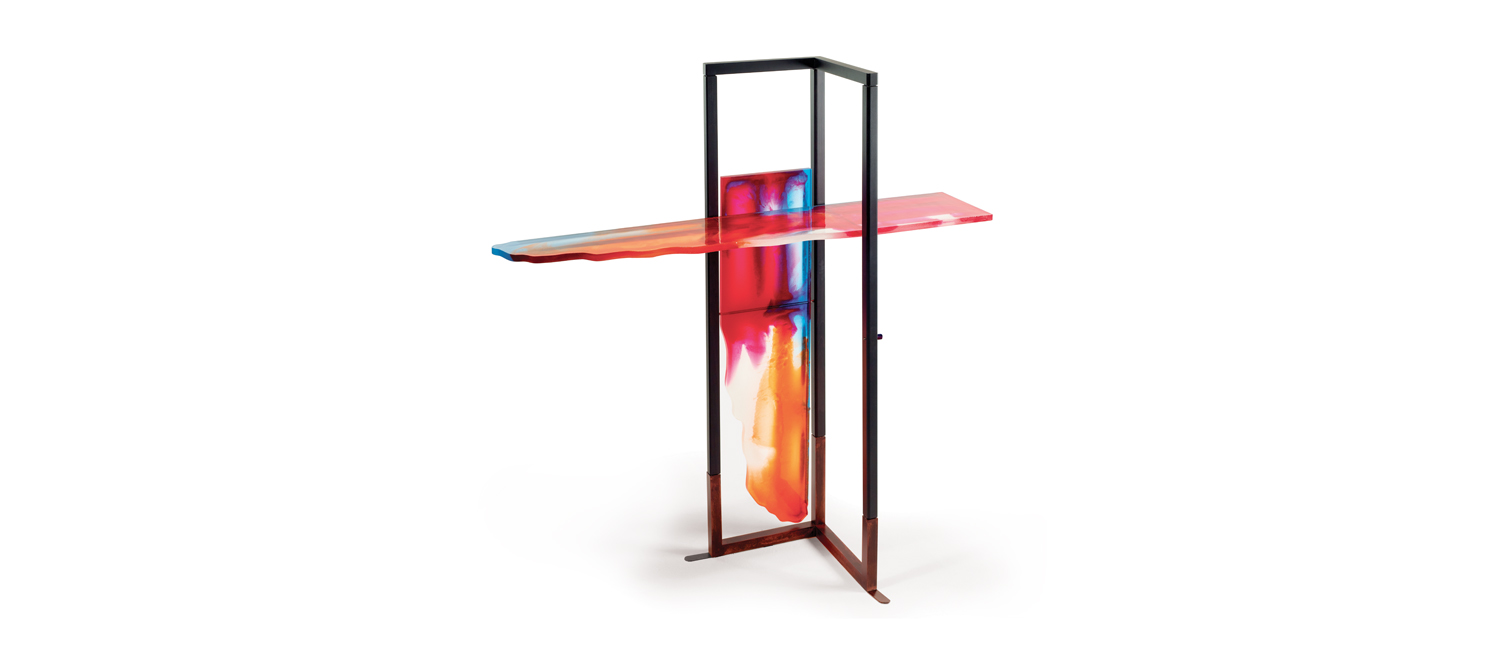 Gaetano Pesce proposes a free standing, hybrid version of Luigi (o mi amate voi) as well.
The wooden structure is a double frame that supports two tilting shelves.
When they are at rest, the bookcase becomes a screen, backdrop, or dividing panel. When the two shelves are open and due to the overhang, they appear to hover in space like seagull wings. The piece of furniture becomes a bookcase/compartment.
The resin shelves have a free, non-geometrical shape with a mixture of warm, ever-changing colours. The wooden structure base has metal reinforcement to ensure balance and stability.
The making of